Former TCW Woman's Champion Ruthless Lala needs your help. Anything will help. Please donate today. With each donation you will receive a signed autograph picture of her thanking you for your help and support!

TCW is under going some changes.


Please keep checking back for more info on the new news and info on TCW, as shows are being planned!

Thank you!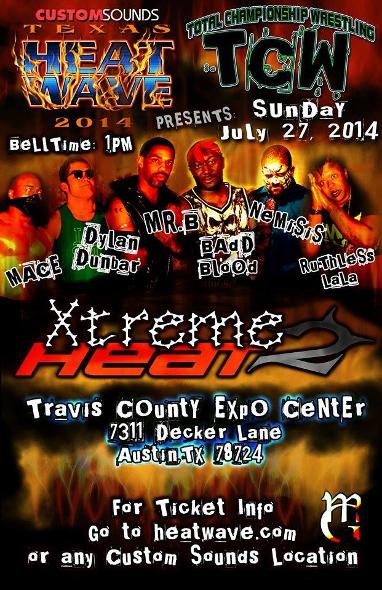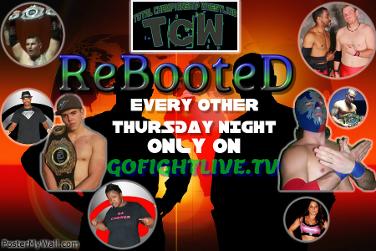 TCW END OF THE YEAR SALE
FROM NOW TILL JAN. 6, 2015 TCW
WILL BE HAVING BIG DEAL SPECIALS ON OUR GEAR.
JUST GO TO THE TCW SHOPZONE AND SEE ALL THE GREAT DEALS.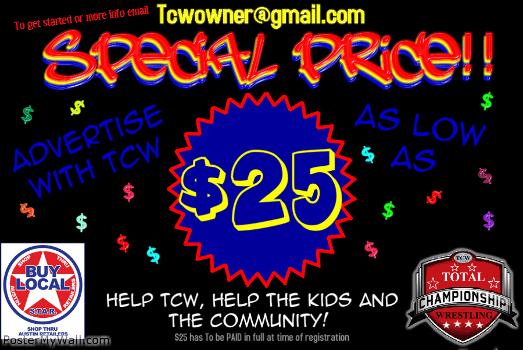 SHOW RESULTS
APRIL 26, 2014
Simply Luscious def. TCW Woman's Champion Zane Xena in a Non-Title Match
The Corner(Total Pimp & Ruthless Lala) def. The Bad Boyz to advance in the mini TCW Tag Team Tournament
Mikey 13 def. Virus
Ray Ortiz def. Virus
Mr.B & Virus def Mikey13 & Ray Ortiz
Mr. ATL def. Comandante Marcos in Lucha action
Kyle Hawk def. Jeff Gant to win New TCW Television Championship after Brysin Scott No Showed
TCW Heavyweight Champion Johnny Axxle def. Darin Childs in No DQ Match
Sammy Guevara def. Seph Anunnaki to become the New TCW Crusierweight Champion
May 24, 2014
Kash Money def. Total Pimp
Mikey 13 was pinned by Kenny Steele, who was pinned by Dylan Dunbar, who was pinned by Kyle Hawk to remain TCW TV Champion.

*Brysin Scott came out and attacked Kyle Hawk and made a challenged to him for a winner take all Ladder Match at Independence Brawl 7
American Eagle def The Holes in a Handicap 2 on 1 match
Nemises was def by Brysin Scott to remain the self proclaimed real TCW TV Champion
Simply Luscious def Ruthless Lala in a NO DQ match for the #1 contender ship for the woman's championship

* Ruthless was then attacked by someone named the Angle of Wrath
Donny Brookes def Tadasuke in the main event