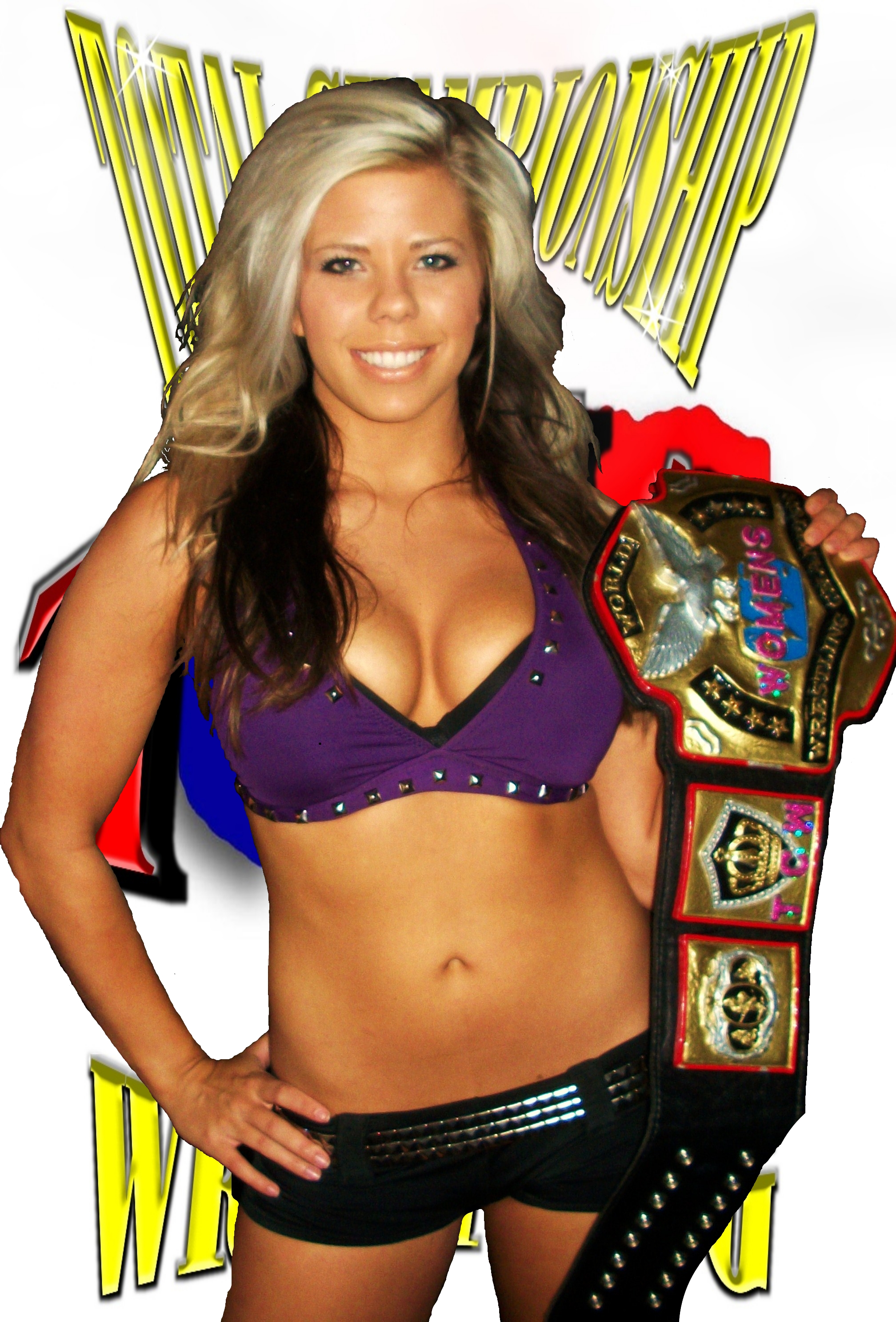 HEIGHT:
5' 4"
WEIGHT
:
120 LBS

HOMETOWN:

COLLEGE STATION, TEXAS

PROFESSIONAL DEBUT:

FINISHER:
FLYING CROSS BODY

TITLES HELD
:
CURRENT TCW WOMAN'S CHAMPION
IN THEIR OWN WORDS: I'm the only current professionally trained diva in TCW. I am also the current TCW Woman's champion and I plan on keeping it that way for a long time! Yes I admit, I am the bubble gum blonde that everyone portrays me as, but when it comes time to step in that ring , there is no playing around! Don't take my pink high tops and cute outfits lightly, because there's nothing cute about what I do to the competition if my reputation is on the line! Woman come from all over and try to take what's mine, and every time, it's the same situation, Barbi Hayden with a "W" in her win column! So whether I'm making my opponent tap out with an arm bar or scoring the 1,2,3 after a huge flying cross body off the top rope, there is no denying that I'm not only have the looks for this business, but the talent as well!!!!